Lieferzeit 5-9 Wochen
Unsere Produkte sind handgefertigt, daher beträgt die Lieferzeit 5-9 Wochen. Zur Sicherheit erfolgt die Lieferung mit unserem eigenen Spezialtransport, damit die Waren nicht beschädigt werden.

Auf Wunsch des Kunden ist es möglich, die Bestellung zu einem späteren Zeitpunkt zu liefern. Bitte geben Sie zu diesem Zweck bei der Bestellung im Kommentarfeld das richtige Datum an.
Czas dostawy 5-9 tygodni
Nasze produkty wykonywane są ręcznie, dlatego czas realizacji to 5-9 tygodni. Ze względów bezpieczeństwa dostarczamy własnym dedykowanym transportem tak aby nie uszkodzić towaru.

Na życzenie klienta istnieje możliwość dostarczenia zamówienia w późniejszym terminie. W tym celu prosimy o podanie prawidłowej daty podczas składania zamówienia w polu uwagi.
Leveranstid 5-9 veckor
Våra produkter tillverkas för hand, därför är leveranstiden 5-9 veckor. Av säkerhetsskäl levererar vi med egen dedikerad transport för att inte skada varorna.

På kundens begäran är det möjligt att leverera beställningen vid ett senare tillfälle. För detta ändamål, vänligen lägg till korrekt datum när du gör beställningen i kommentarsfältet.
Description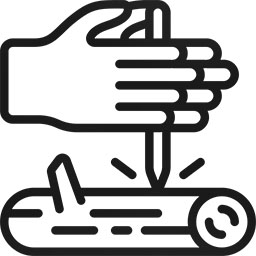 Handmade furniture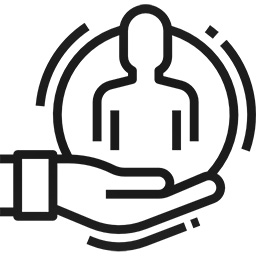 Manufactured for your your individual order
5000+ industrial tables made
We don't sit down at the table just to eat meals with our loved ones. Often, the most important matters are dealt with at the dining tables – we work on the computer, we search for information on the Internet, children do their homework. We talk at the table, play board games together, or unfold the map and plan trips. It follows that the table is the focal point of any home. Hence, it is important to be functional, stable, and fit into the room's interior. Let's check out our handmade loft Fortun Fishbone Table with A Legs.
Oak parquet table-top
The parquet table-top is made of the highest quality materials, i.e. strong, abrasion-resistant and heavy oak wood with two thicknesses to choose 6 cm or 8 cm. For centuries, oak wood has been identified with nobility, elegance, durability, and luxury. No wonder it is so popular.
Wood is sensitive to heat and moisture, and in the kitchen, wooden worktops are exposed to damage. Therefore, they should be protected with protective coatings. The table-top is protected by default with a colorless matte varnish. The customer can stay with this option, but can also view the SOPUR catalog and select the corresponding finish color from there. In addition, when it comes to the fishbone top, you can choose one of two patterns: Herringbone or Hungarian.
Elegant A-shaped legs
The solid oak table-top combined with A-shaped metal legs allows for a unique look, typical of an industrial style. This provides sufficient support for the massive table-top, ensuring the stability of the structure. This table base is made of 5×5 cm square profiles which can be finished in 3 different ways. The leg can be protected with a colorless matt varnish, which will emphasize discoloration or distortion of the steel. On the other hand, the black matt determines the refined elegance of the entire structure. The last method of finishing will appeal to those who like contrasting combinations, because they can choose any color from the RAL palette, creating satisfactory results.
CHOOSE A TABLE FIT YOUR NEEDS
Modern, Scandinavian, Industrial, Loft
Fortun Fishbone Table with A Legs will fit perfectly into the industrial, loft, and modern interiors. A table with a white frame will be a perfect complement to a Scandinavian-style interior.
We not only provide you with a wide range of finishing options for tables but also the dimensions of the tables can be adapted to your requirements. The height of this rectangular industrial table is 77 cm, while its width and length can be adapted to your needs, but must be within the range we provide.
Specification
Product information:
Table width: from 80 to 120 cm
Table length: from 140 to 380 cm
Table height: 77 cm
Table top thickness: 6 cm or 8 cm
Table top pattern: Herringbone, Hungarian
Legs profiles: 5x5 cm
Materials: Type of wood: oak, Legs: steel
Finishes: colorless matt, black matt, any color from SOPUR catalog, any RAL color
Category: dining room, living room, kitchen
Related products