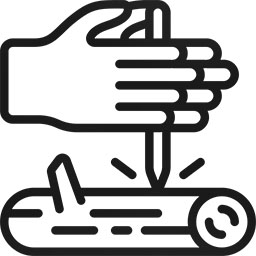 Handmade furniture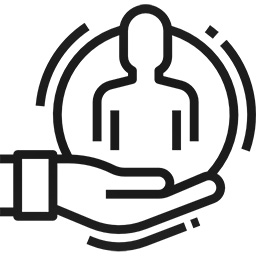 Manufactured for your your individual order
5000+ industrial tables made
Tokke Oak Toptable with Modern X Legs
Be enchanted by our exquisite table collection that transforms every meal into a feast and fills your room with timeless elegance.
If you're seeking a solid, stylish, and striking table that adds a distinct touch to your decor, you're in the right place.
A True Eye-Catcher for Your Home: Our Table with Solid Oak Top in a Modern Loft Style.
Key Features:
Solid Oak Top: 4 cm in thickness ensuring durability and striking aesthetics.
100% Genuine Oak Wood: We commit to natural beauty and sustainable materials.
Modern and Stylish: Designed to fit and nobly enhance every contemporary space.
Artisanal Precision Meets Modern Design
The table top, meticulously crafted from 100% solid oak, impresses with its profound depth and the naturally warm appearance of the wood. A thickness of 4 cm is not only a guarantee of stability but also an expression of luxury and quality.
Stylish Diversity
This piece of furniture, rich in character and charm with its modern, stylish forms, effortlessly becomes the focal point of every gathering and imparts a special touch to your space. Choose between a variety of finishes and varnishes to achieve exactly the look you desire.
An Investment in Quality
Our tables are more than just furniture – they are an investment in timeless quality and design. You're not just buying a table, but a piece of life quality that will enrich your spaces for years to come.
Individuality Tailored to You
We understand that every space and every taste is unique. Thus, we offer customization options that enable you to shape your table according to your wishes.
Dive into a world where quality, design, and function blend in perfect harmony. Ready for LOFT – Where craftsmanship and modern aesthetics meet.
Tailored Excellence: Each Table, a Unique Piece.
Tabletop:
Diverse Finish Options: Our most popular choice is a clear, matte varnish, which accentuates the wood's natural beauty and texture.
Colorful Variety: For those desiring a splash of color, we also offer lacquering in a spectrum of available colors.
Raw Experience: For enthusiasts of the purely natural, there is also the option to order the table with a raw, untreated wood tabletop.
Legs:
100% Steel – Unyielding Stability: Crafted from 100% steel, our table legs guarantee a robust foundation and longevity.
Classic in Matte Black: Our understated, matte black is the most commonly chosen option.
Your Color, Your Choice: For those with a specific color in mind, we offer lacquering in any conceivable RAL color.
Natural Steel Look: For an industrial touch, a version in raw steel with a clear varnish is also available.
Your Table, Your Decision
At Ready for LOFT we recognize that furnishing is a deeply personal affair. Therefore, we aim to provide as many options as possible to tailor your table precisely to your needs and desires. Be it subtle naturalness or colorful accents – your piece will be crafted with the utmost care and precision according to your specifications. Together, we create not just a functional item but a genuine focal point – a unique piece that tells your story.
Modern X Legs
Elegance Crossing with Functionality: The Modern X is not just an expression of aesthetic subtlety. The cross-legged X-shape adds dynamics and lightness, all while maintaining solidity and stability.