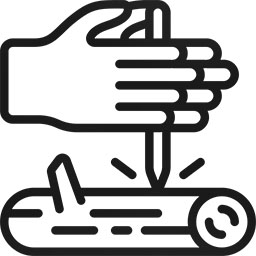 Handmade furniture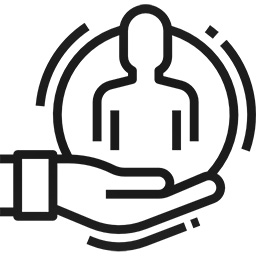 Manufactured for your your individual order
5000+ industrial tables made
The table is one of the showcases of the dining room, kitchen, conference room, or living room. Whatever room it is, the table is a common meeting place. That is why its selection is so significant. Besides, it is mainly at the table that the family's everyday life is focused. Therefore, its solid construction is essential. Table-tops and legs not only emphasize its value but also accentuate the style in which the room is kept.
We manufacture industrial-style sturdy, hand-made tables from the highest quality materials.
The hallmark of the Fortun Fishbone Table with Round Legs are simplicity and minimalism. It features an oak table-top with metal round legs. Maintained in an industrial style, it is the perfect complement to interiors where light plays an important role. The parquet surface of the table-top gives the interior a distinct and luxurious expression. The light color of the table-top introduces lightness to the room and harmonizes well with a bright interior. Made of metal, strong rounded profiles with a diameter of 5 cm support the massive top. What is more, despite the beamy top, the legs give lightness to the entire structure. Concerning the table-top, it comes in two thicknesses, i.e. 6 cm or 8 cm. A thick table-top is a guarantee of durability.
Finishes of the table
First, let's take the look at how the table-top is finished.
Choose the pattern you like best!
This stylish table-top is characterized by the fishbone pattern in two different versions. The Herringbone pattern where the boards overlap one another, and the Hungarian where the boards fit together.
The entire table-top may be finished with a matt colorless varnished, emphasizing the natural look of the oak wood. We also offer you another option. You may select the color from the SOPUR catalog and cover the top with the color of your choice.
What about legs?
Here too we leave you two options so that you can create the table of your dreams. Why? Let your imagination run and choose any RAL color to cover the rounded legs. However, if you prefer a classic and elegant finish black matt varnish or colorless matt varnish will be an appropriate solution.
What kind of interiors does this table match?
The Fortun Fishbone Table with Round Legs will match perfectly into modern, Scandinavian, industrial but also rustic interiors. So if the interior of your dining room or living room is kept in such styles, this table will be an excellent solution.
Dimensions are significant
At the customer's request, we will make a different top width range from 80 to 120 cm and top length from 140 to 380. All our rectangular tables are 77 cm high.