Lieferzeit 5-9 Wochen
Unsere Produkte sind handgefertigt, daher beträgt die Lieferzeit 5-9 Wochen. Zur Sicherheit erfolgt die Lieferung mit unserem eigenen Spezialtransport, damit die Waren nicht beschädigt werden.

Auf Wunsch des Kunden ist es möglich, die Bestellung zu einem späteren Zeitpunkt zu liefern. Bitte geben Sie zu diesem Zweck bei der Bestellung im Kommentarfeld das richtige Datum an.
Czas dostawy 5-9 tygodni
Nasze produkty wykonywane są ręcznie, dlatego czas realizacji to 5-9 tygodni. Ze względów bezpieczeństwa dostarczamy własnym dedykowanym transportem tak aby nie uszkodzić towaru.

Na życzenie klienta istnieje możliwość dostarczenia zamówienia w późniejszym terminie. W tym celu prosimy o podanie prawidłowej daty podczas składania zamówienia w polu uwagi.
Leveranstid 5-9 veckor
Våra produkter tillverkas för hand, därför är leveranstiden 5-9 veckor. Av säkerhetsskäl levererar vi med egen dedikerad transport för att inte skada varorna.

På kundens begäran är det möjligt att leverera beställningen vid ett senare tillfälle. För detta ändamål, vänligen lägg till korrekt datum när du gör beställningen i kommentarsfältet.
Description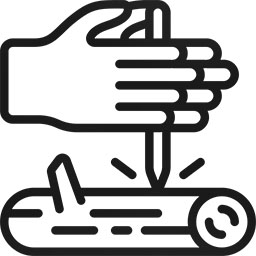 Handmade furniture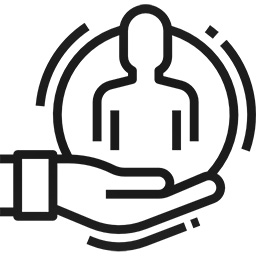 Manufactured for your your individual order
5000+ industrial tables made
The unusual Volden Fishbone Table with Dalby Leg
The table is an important element of every home. This piece of furniture is not only a place to eat meals together, but it is also the basis for building family relationships. That is why it is essential to have a comfortable and practical table. Check the unusual Volden Fishbone Table with Dalby Leg.
Our company produces industrial loft tables that fall outside the standard schemes and add a unique elegance to any interior that will charm your friends or invited guests. Find out why.
Thick, heavy, with a thickness of 6 or 8 cm table top is characterized by sturdy workmanship. Made of oak wood, the parquet table top impresses with its natural appearance, visual warmth, and elegance. The Fishbone pattern makes the table look stylish and classy. To keep its natural appearance, we suggest finishing it with the matt colorless varnish. However, we meet the needs of customers, which is why we offer the possibility of finishing the top with any color from the SOPUR catalog. Its design will certainly bring a bit of luxury to the interior.
What distinguishes this table from others is its base. It rests on a special Dalby-shaped leg. Dalby leg is characterized by a distinct position of the legs. It is a combination of U shape with a profile forming a right angle with it. The table legs are thin but durable – they contrast well with the thick top. The characteristic arrangement of the legs allows maintaining a massive table top. The base of the table is made of a metal profile with dimensions of 2x2cm. Depending on what you need, you can choose from three options for finishing the legs. The first is matt colorless varnish. The second option is the matt black varnish. Black perfectly harmonizes with wooden elements. And the last option allows you to finish the table base in any RAL color thereby you can match the furniture to the interior of the room.
Loft style tables are synonymous with minimalism and simplicity. It is a refined combination of the old and the new, of the wooden table top and metal legs. An industrial-style table will be a natural choice for a beautiful modern interior. In the version with a white base, it will be a perfect idea for an arrangement in the Scandinavian style. The unusual Volden Fishbone Table with Dalby Leg will be perfect for the living room, kitchen, or even for a conference room.
Our offer is aimed directly at the client's needs. We know that it is difficult sometimes to find the perfect table in terms of dimensions. Therefore, you choose the width and the length of the furniture by yourself – the only thing that limits you is the size ranges provided by us.
Specification
Product information:
Table width: from 80 to 120 cm
Table length: from 140 to 380 cm
Table height: 77 cm
Table top thickness: 6 cm or 8 cm
Legs profiles: 2x2 cm
Materials: Type of wood: oak, Legs: steel
Finishes: colorless matt, black matt, any color from SOPUR catalog, any RAL color
Category: dining room, living room, kitchen, conference room
Related products