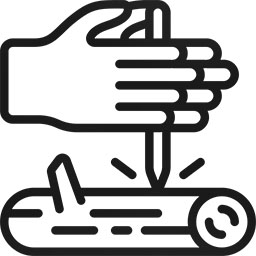 Handmade furniture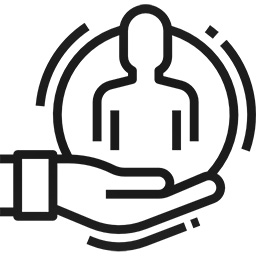 Manufactured for your your individual order
5000+ industrial tables made
Vagamo Treerant Oak Toptable with Matrix Leg
A table is a piece of furniture without which home would not exist. Can anyone imagine a dining room or a living room without a table? The main furniture in restaurants, apart from the stove, is also the table where guests eat their meals. Therefore, it is an element without which it is very difficult to function. For this reason, we would like to propose the Vagamo Treerant Oak Toptable with Matrix Leg. It is an industrial, stylish, and comfortable table that combines a wooden top with a metal base.
Oak Treerant Table-top
The table's surface consists of solid oak – a classic material that contrasts delightfully with the modern shape of the leg. Oak wood is hard and durable, and at the same time, it is distinguished by beautiful graining and deep color. No species of wood creates an atmosphere like oak: it skillfully combines elegance with coziness. The top may be 4 cm thick, or it may have dimensions of 2×3 cm, where the entire top is 4 cm thick and its edges (10 cm from the end of the top) are thickened to 6 cm. As a result, the table-top looks more massive. What's more, this rectangular table is characterized by unique edges in a special shape resembling a natural wood look. Wood usually does not tolerate contact with water, moisture, and high temperatures, which is why the top has been protected by default with a colorless matt varnish. However, if you prefer darker or lighter shades, pastel, beige, yellows, browns, greens, etc., we offer the option of covering the top with any color from the SOPUR catalog. Choose the perfect shade and let us know.
Eye-catching table base
The modern, strong table base is great support for a heavy table-top, ensures the stability of the table, and additionally, it will attract the eyes of many guests. Matrix leg is elegance and modernity in one. The table base is made of metal and is available in two sizes 8x4cm or 10x10cm. Now let's move on to the possibility of finishing this special leg. Our offer includes as many as three variants of finishing this element. Choose one and enjoy a beautiful table in your living room.
Matt clear varnish, matt black varnish, any RAL color. Each of these finishes gives a different character and complements the room in a different way.
What kind of interior's style will the Vagamo Treerant Oak Toptable with Matrix Leg complement?
Our loft table will be perfect for rooms arranged in a modern or industrial style. Depending on the finish, it will suit both Scandinavian and rustic styles.
It should be mentioned that the length and width of this beautiful handcrafted table will depend on the client's preferences. The dimensions must fit within the range provided below.