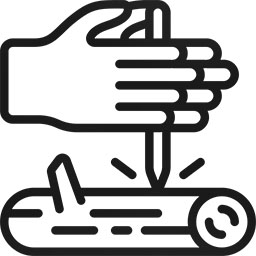 Handmade furniture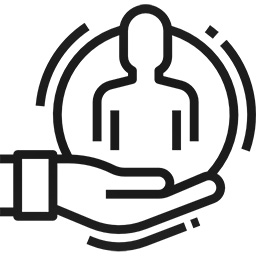 Manufactured for your your individual order
5000+ industrial tables made
What round tables bring to the interior, is a relaxed and friendly atmosphere. Due to the fact that they are devoid of sharp edges, they will also bring harmony to your home. What are the other advantages of this type of table? Round tables usually accommodate more people. No one will sit on the corner of the table. It is comfortable and takes up less space, so it will be perfect for small spaces.
Round Volden Fishbone Table with Tube Leg looks beautiful in a small restaurant. Small kitchens equipped with this table will also look great.
Round oak table-top
The table-top of the modern Round Volden Fishbone Table with Tube Leg is made of parquet oak of the highest quality. Durable and easy to maintain table-top with a thickness of 3.5 cm will attract the attention of every guest. In addition, it is characterized by a beautiful fishbone pattern, which is an interesting decoration in itself. It is necessary to protect the table-top.
We offer two variants of finishing the table-top. By default, it has been varnished with a colorless mat. But if this is not satisfactory for you, we suggest you check out the color range of the SOPUR catalog. Choose the one that will match your interior.
Tube base
The metal base of this unique industrial table creates elegance and an exclusive design. The Tube Leg has been made of a metal tube with a diameter of 10 cm. As a strong and solid base, it is great support for a parquet table-top. Our offer includes 3 options for finishing the table base. Depending on your preferences, you can choose one of them. By choosing a colorless matte varnish, you decide on a raw, original look of the leg. If you want the entire table to look stylish, choose black matte varnish. Black is so versatile that it will go with everything. However, if you are interested in more expressive colors, we will give you the option of finishing the legs in any RAL color.
Interiors to which Round Volden Fishbone Table with Tube Leg matches
Round Volden Fishbone Table with Tube Leg is the perfect solution for small interiors where there is no room for a square or rectangular table. With many finishing options, the table will fit into any interior, whether industrial, modern, traditional, or Scandinavian. This piece of furniture with a round top will perfectly match the retro style.
Dimensions of the table
We are a table manufacturer focused on customer needs. We realize that the quality of workmanship and design are not everything. The dimensions of the table are also significant. Therefore, with us, you have the option to choose the diameter of the table in the range from100 cm to 150 cm to perfectly match it to the room. The table height of 77 cm will allow you to freely adjust the chairs.