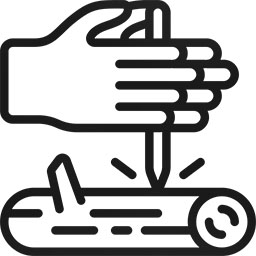 Handmade furniture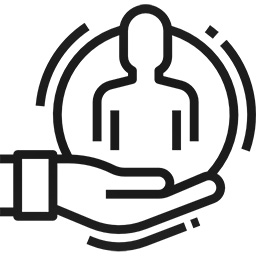 Manufactured for your your individual order
5000+ industrial tables made
Karvik Fishbone Table with Round Legs
Introducing Karvik – an epitome of delicate craftsmanship and elegant design in your space.
Delicate, Yet Profound: Karvik Thin Parquet Table.
Our newest arrival, the Karvik, embodies a delicate yet undeniably robust aesthetic, interweaving slender elegance with sturdy construction to create a piece that's both lightweight and enduring.
Key Features:
Oak Wooden Top: Ensuring a solid and reliable surface with a thickness of 4 cm.
Oak Parquet Design: A meticulous assembly of oak wooden pieces, crafted into a stunning parquet pattern.
Oak Frame: Providing a solid foundation with an unyielding oak construction.
Artisan Craftsmanship in Every Detail
Karvik is not merely a table but a manifestation of skilled artisanship and a love for woodwork. The table top, boasting a delicate oak parquet design, invites attention and appreciation for its intricate pattern, coupled with a sturdiness that's built to last, thanks to its 4 cm thickness.
Stylishly Versatile for Every Space
Karvik, with its subtle yet detailed aesthetic, effortlessly adapts to a myriad of interior styles, from the modern, minimalist spaces to more classic, traditionally rich environments. Its detailed parquet pattern provides a focal point that is both sophisticated and unassumingly graceful.
Quality That Speaks Volumes
At Ready for LOFT, we believe that your furniture should be a long-lasting addition to your home. Karvik is not just a purchase but an investment in durable, timeless elegance that will grace your spaces for years to come.
Tailored Just For You
We appreciate the uniqueness of every customer and space. Hence, the Karvik, while maintaining a consistent quality and design, can be tailored in terms of size and specific finishes to meet your individual needs and preferences.
Step into a world where delicate designs meet robust construction, where every grain tells a story of quality and craftsmanship. Ready for LOFT – Where your space is transformed into a haven of style and quality.
Tailored Excellence: Each Table, a Unique Piece.
Tabletop:
Diverse Finish Options: Our most popular choice is a clear, matte varnish, which accentuates the wood's natural beauty and texture.
Colorful Variety: For those desiring a splash of color, we also offer lacquering in a spectrum of available colors.
Raw Experience: For enthusiasts of the purely natural, there is also the option to order the table with a raw, untreated wood tabletop.
Legs:
100% Steel – Unyielding Stability: Crafted from 100% steel, our table legs guarantee a robust foundation and longevity.
Classic in Matte Black: Our understated, matte black is the most commonly chosen option.
Your Color, Your Choice: For those with a specific color in mind, we offer lacquering in any conceivable RAL color.
Natural Steel Look: For an industrial touch, a version in raw steel with a clear varnish is also available.
Your Table, Your Decision
At Ready for LOFT we recognize that furnishing is a deeply personal affair. Therefore, we aim to provide as many options as possible to tailor your table precisely to your needs and desires. Be it subtle naturalness or colorful accents – your piece will be crafted with the utmost care and precision according to your specifications. Together, we create not just a functional item but a genuine focal point – a unique piece that tells your story.
Round Legs
Simplicity that Inspires: Round Legs, with its straight yet sturdy legs, is a manifesto of minimalist elegance. The subtle yet expressive design of this table seamlessly fits into various interior styles while remaining a notable element.