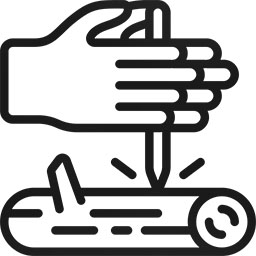 Handmade furniture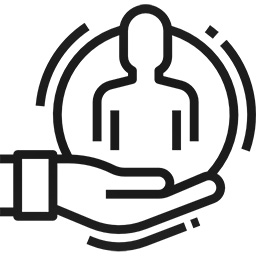 Manufactured for your your individual order
5000+ industrial tables made
An exceptional Volden Fishbone Table with U Legs
Do you appreciate the functionality and elegance of furniture that will make your interior dazzlingly chic? We present the Volden Fishbone Table with U Legs, which will perfectly complement your dining room or even living room. Unique design, elegance, and minimalism which is extremely fashionable in recent times, are the characteristic features of the table that will surely amaze your guests.
Tabletop – oak parquet fishbone
The main advantage of the tabletop is its robust construction of high-quality materials. The oak tabletop ensures long-term durability, and in case of scratches, you can renovate it at a low cost. The pattern of the top should match the entire room, which is why the top of our table is covered with a unique modern fishbone pattern. The tabletop may be 6 cm or 8 cm thick and it has been secured with a colourless varnish by default. Each customer can choose from two tabletop finishes, i.e. matt colourless varnish which provides an elegant and stylish finish, or any colour from the SOPUR catalogue.
U- shaped Legs
When it comes to its base, the table rests on exclusive yet innovative U-shaped legs. Such a table base provides a sleek and clean look and ensures support to even the heaviest table tops. The legs are made of a 12×1 cm or 12×4 cm steel profile. We offer three options for finishing the table legs so that you can easily match the table to the interior of your room. They can be finished colourless matt varnish that will emphasize the natural look. If you like a combination of wood and black elements, you can choose a matte black varnish to finish the U shaped legs. However, if you need a more expressive colour for a unique contrast, we offer the possibility to finish the item with any RAL colour.
The Volden Fishbone Table with U Legs is hand-made with attention to the details. What is more, it was made of high-quality materials which guarantee the durability and strength of the product. A rectangular industrial style table is the perfect furniture for the dining room or even the living room. Because of its simple and timeless form and many finishing options, this piece of furniture looks great in any interior. It also perfectly fits into large and open spaces.
As regards the table dimensions, they will be adapted to the customer's needs. Only the high of the table persists unchanged and is 77 cm, while the width and length are at the customer's discretion.
We produce loft-style tables with human needs in mind. A wide range of top and leg finishes, as well as the selection of dimensions, are the undeniable proof of that.