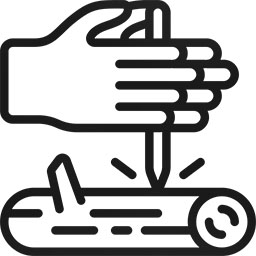 Handmade furniture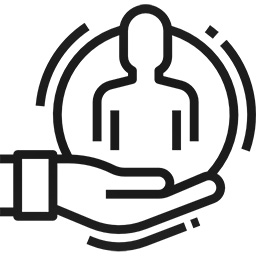 Manufactured for your your individual order
5000+ industrial tables made
Vagamo Treerant Oak Toptable with X Legs
We are a manufacturer of industrial and loft-style furniture, which is why all supporters of cool and raw design will surely like our dining tables. The table is an inseparable element of every dining room, so if you are arranging your dining room or kitchen – we have an interesting proposal for you, which is the Vagamo Treerant Oak Toptable with X Legs. Our handcrafted table pairs natural wood with raw metal, which is a great combination.
Solid oak table-top
The table-top is made of heavy solid oak wood. The structure of the wood is perfectly visible in it, with its natural features, cracks, and knots. Oak is a material that works great in the production of tables. Oak worktops are hard, solid, and therefore durable. The oak wood top is 4 cm thick but we also offer a different original worktop thickness, which is 2x3cm. The entire table-top is 3 cm thick on the entire surface. On the other hand, all the edges of the tabletop (10cm from the end of the table-top) are additionally thickened so that the table-top looks more massive. Additionally, the edges of the table-top have a special natural "wavy" shape. It is protected by default with a clear matt varnish. However, if this option does not suit you, we offer a top cover with any color from the SOPUR catalog.
Metal base of the table
The industrial Vagamo Treerant Oak Toptable with X Legs is characterized by an extremely massive, metal base, which is made of profiles with a cross-section of 8×4 cm or 10×10 cm. Metal elements of the structure are covered with varnish. Such a finish makes the metal perfectly protected against corrosion and destruction. We provide three distinctive options for finishing the base. The colorless matt varnish beautifully emphasizes the rawness of the metal, giving it an industrial character. In turn, the black matte varnish will perfectly contrast with wooden, warm, and pleasant oak wood, giving the structure a refined elegance. The last variant is the most unrestrained because it gives you the option to cover the legs with any RAL color, so you can match the table to an interior decorated in a Scandinavian style.
Which interior styles does this table fit?
This table will be the perfect complement to living rooms and dining rooms in industrial and modern arrangements. For a classic, boho, or Scandinavian interiors, we recommend a white base, which completely changes the design of the table.
We can also adjust the size of the table to your interior. Depending on the size of the table you need, you can choose a width from 80 cm to 120 cm and a length from 140 cm to 380 cm.