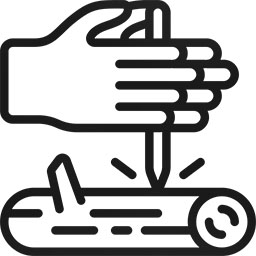 Handmade furniture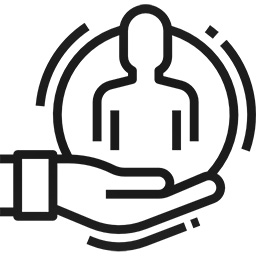 Manufactured for your your individual order
5000+ industrial tables made
Berg Oak Table with X Legs
Have you always dreamed of a modern dining room with an industrial atmosphere? It's great! The Berg Oak Table with X Legs is the essence of the industrial style. The wooden table-top is made of solid oak, whose beautiful grains create a unique pattern. The massive, metal base perfectly emphasizes all the most important features – raw material and at the same time elegant appearance, simple shapes, subdued colors. Wooden tables with a metal base are the perfect interior finish. The mix of metal and oak is stunning. 
Solid oak table-top
The impressive table-top is made of heavy, strong, and durable oak wood, which brings a touch of luxury and gentleness to the room in which it is located. Contrasting dark and light elements, as well as unique grains, make each table-top unique and exceptional. What distinguishes this chunky table top is its thickness. It can be 4 cm or 2×4 cm. What's the deal with the second value? The table-top is 4 cm thick over the entire surface. However, all the edges of the top, 10cm from the end of the top, are additionally thickened by 4 cm. As a result, the top looks much thicker and more massive. To make the top resistant to high temperatures and moisture, it has been protected with a colorless mat. However, it can be covered with any color from the SOPUR catalog. Browse the catalog and find the right shade.
Metal X leg
As for the table base, it is made of solid and strong metal to create a stable support for a heavy massive oak tabletop. The standard legs have been replaced with a unique base that crosses the shape of the letter X, giving the furniture a stylish and original look, therefore the table is not only a functional piece of equipment in the room but also its unusual decoration that no one will pass by with indifference. Three finishing options allow for individual adjustment of the furniture to the interior. We offer a base covered with: matt colorless varnish, matt black varnish, any RAL color. Each of these variants allows you to bring out a different character of the table. For example, a black metal leg will add elegance and style.
Which interiors does the table fit?
The Berg Oak Table with X Legs fits both raw, typically industrial rooms, as well as Scandinavian and more classic ones. Perfect for the garden, living room, restaurant or dining room.
The great advantage of this product is the ability to choose the size of the table-top, thanks to which each person will find their dream model, regardless of whether they own a large single-family house or a smaller apartment in a block of flats!