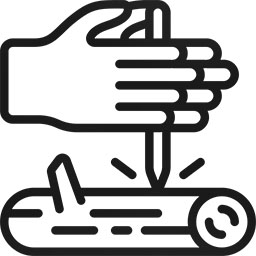 Handmade furniture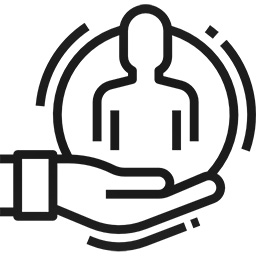 Manufactured for your your individual order
5000+ industrial tables made
Berg Oak Table with Matrix Leg
The table is one of the most essential and important pieces of furniture at your home. At it, in the morning you charge your energy over coffee, eat lunch together after a hard day at work, and a romantic dinner in the evening. You sit next to it during a nice meeting with friends, during the celebration of another birthday, name day, or wedding anniversary.
Our rectangular Berg Oak Table with Matrix Leg is an example of practical and universal furniture. This beautiful rectangular table will fit perfectly in both classic and modern styles. Let's check what exactly it is characterized by.
What is the characteristic of the table-top?
This glamorous strong table-top is made of solid oak wood. We select this type of wood because it is famed for the beauty of its grains and the strength of its wood. What is more, it is extremely hard wearing and makes a durable work surface. The top is 4 cm thick, but it is differentiated by the additional thickening of the edges to make it look stronger and more massive. The table is a piece of furniture that we use every day, especially the table-top, so remember to properly secure it. By default, it has been varnished with a colorless mat, but our offer also includes another variant of the top finish. This option allows you to choose any color from the SOPUR catalog.
What does the table base look like?
A beautiful oak table-top rests on a solid and stable base. The matrix-shaped leg is made of metal and is available in two sizes 8×4 cm or10x10 cm. Attractive design, versatility, strength, stability are expressions describing the leg of this table. Therefore, the matrix leg is a synonym for style and comfort. For this table element to be more resistant to damage, it must be properly secured. We suggest three solutions. First, cover the metal leg with a colorless mat. Second, varnishing the base with an elegant and universal black mat. Third, this option gives you a lot of color possibilities, as it allows you to cover the leg with any RAL color.
Which interiors does this table fit?
The color variation makes the table easily fit into any interior. Berg Oak Table with Matrix Leg will find its place in large living rooms and spacious dining rooms arranged in a modern, industrial, or even Scandinavian style. Our hand-made table will also be a perfect piece of furniture for the restaurant room, where guests will be able to eat a delicious lunch or dinner.
The dimensions of the table are adjusted to the client's preferences. A width that ranges from 80 cm to 120 cm, and a length from 140 cm to 380 cm. Thanks to this range of dimensions, you can adjust the table to the size of the room in which it will be located.