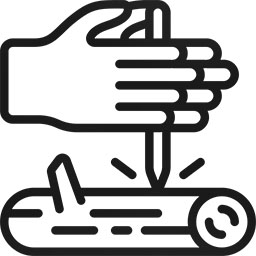 Handmade furniture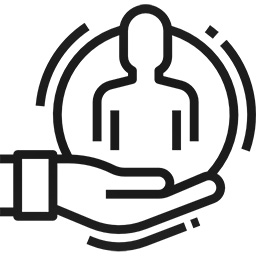 Manufactured for your your individual order
5000+ industrial tables made
An elegant Volden Fishbone Table with Matrix Leg for your dining room
Are you dreaming about a table that all of your guests will be impressed by? About a table at which you will spend a wonderful time with your family, and at which incredible memories will be created? Volden Fishbone Table with Matrix Leg will be an excellent choice. This is a piece of furniture made in modern loft-style so you will not get bored quickly.
Oak fishbone tabletop
A large rectangular table in an industrial style will be a perfect solution for any dining room or living room, completing and adding elegance to it. The parquet tabletop is made of oak wood guaranteeing the solidity and durability of the furniture. It is available in two thicknesses, 6 cm and 8 cm. The characteristic fishbone pattern catches the eye and provides a unique and modern design. We offer two options for finishing the top. The first one is to protect the table with a colorless matt varnish. The second option allows you to choose a color from the SOPUR catalog.
The table is not only a top but also legs!
This model is based on steel and stable spider legs. The base of this type is durable and will support the heavy weight of the tabletop. Additionally, the oak tabletop stands on the central steel frame and the spider shape ensures the maximum number of seats around the table. The spider leg comes in two different sizes 8×4 cm or 10×10 cm. Turning to the finishing of this element, the offer includes three variants. The legs can be covered with the colorless matt varnish. It is also possible to cover it with black and also matt varnish. However, if the customer wants to match this piece of furniture to his interior and does not prefer the above options, he can choose any RAL color for the finishing of the leg. This original black metal frame contrasted against the wooden oak top gives an interesting unrivaled imaginative effect.
Handmade Product
The table is handmade, created with attention to every detail, to satisfy the most demanding customers. Owing to the precise workmanship and the use of the highest quality materials, the table retains its properties for a long time.
Which interiors the Volden Fishbone Table with Matrix Leg harmonize with?
The Volden Fishbone Table with Matrix Leg will look perfect in the interiors arranged in a contemporary and industrial style.
Out of customer care
Our tables have been designed for the benefit of our customers, having their needs and convenience in mind. Therefore, everyone will be able to choose the size according to their basic requirements. The high of the table remains the same at 77 cm, while the width and length can be adjusted to the customer's needs.