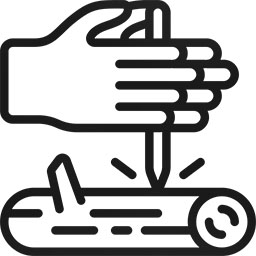 Handmade furniture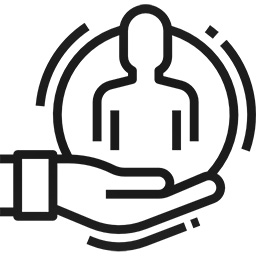 Manufactured for your your individual order
5000+ industrial tables made
Round Berg Oak Table with Tube Leg
A well-chosen table is the basis of every home. It is at the table that we eat meals, have family talks, or serve coffee to guests. Although rectangular models predominate in Polish homes, round tables are gaining more and more fans who are enchanted by their subtle form. Such a piece of furniture can be an extremely tasteful decoration of a room. At the round table, everyone is equal – because it has no longer or shorter side. Such an arrangement favors the strengthening of ties between family members.
For lovers of original furniture in exceptional colors, we have a unique Round Berg Oak Table with Tube Leg. It is a modern, elegant piece of furniture created in a beautiful industrial style.
Solid Oak Table-top
Oak table-tops are very popular due to their durability and uniqueness. Beautiful grains decorating the table-top make each table different and therefore unique. When deciding on such material, make sure that it is properly protected against scratches and deformations. This 4.5 cm thick oak table-top has been varnished with a colorless mat by default. However, it can be covered with any color from the SOPUR catalog, if so requested by the customer. Furthermore, we offer the option of finishing the sides of the table-top at an angle of 45 degrees.
Metal Tube Base
The base of the table is a tube-shaped leg. Made of a high-quality metal tube with a diameter of 10 cm, the leg provides solid support for the oak top. It is also a great decoration. Since the leg is placed in the center of the table-top, it will not interfere with the guests sitting around the table. With regard to the color of the leg, we propose three variants. First, the leg is finished with a matte colorless varnish, thanks to which we emphasize the natural color of the metal. Second, the leg is covered with black matte varnish for more elegance and style. Third, a leg in any RAL color, for those who like to experiment with colors.
In which rooms and interiors is the Round Berg Oak Table with Tube Leg suitable?
Round Berg Oak Table with Tube Leg is perfect for many different places. This type of furniture is often used in all kinds of conference and training rooms, but also in restaurants where we go both to purely social meetings and to discuss business matters. Perfect also in the kitchen. It is a unique piece of furniture, so it will beautifully fit into any interior. Excellent for rooms in a modern, industrial, traditional, Scandinavian, or even boho style.
We are a furniture manufacturer open to customer needs. This is evidenced by the wide possibility of finishing, as well as the possibility of adjusting the size of the table-top (in the range from 100 to 180 cm) to your room.