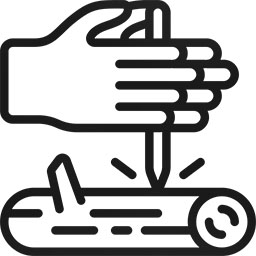 Handmade furniture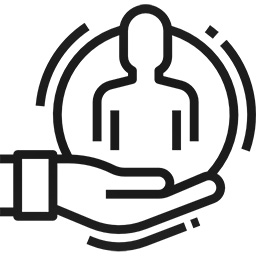 Manufactured for your your individual order
5000+ industrial tables made
Round Volden Fishbone Table with Matrix Leg
If you would like to change up your dining area, or you want to break conventions, why not equip it with a round table? Round tables are devoid of sharp edges, so they bring harmony to the interior and create a cozy atmosphere. It provides more space and the possibility of accommodating more guests without the risk of someone having to sit in the corner. We would like to introduce to you Round Volden Fishbone Table with Matrix Leg.
Metal plus wood
The refined charm of raw material is on full display in this gorgeous table. The combination of wood and metal is a characteristic feature of industrial style. New, clear, original touch will be added to your home due to this combination.
Oak fishbone table-top
Crafted from parquet oak wood, it features natural grains on the surface. Moreover, it is 3,5 cm thick. What is representative of that table-top, is an original fishbone pattern which is one of the oldest but also the most timeless design. The fishbone pattern itself is a great decoration of that table.
The top of this table has been secured with a colorless mat by default. However, if you want to protect the wood with some color, please visit the SOPUR catalog and select the top finish you want.
Metal matrix legs
The oak top is paired with a solid metal base which is a sturdy support for the top. The matrix-shaped legs have two dimensions, i.e. 8×4 cm or 10×10 cm, and can be varnished with any RAL color. Metal legs may be finished with black matt varnish which gives the table an elegant look. There is another option to finish the base, and it is a colorless matte varnish.
Where will this round table look best?
The Volden industrial round table matches perfectly into small rooms, where there is not enough space for a traditional rectangular table but also with its original shape, it can add variety to larger living rooms or dining rooms. It will also work out well in the small kitchens. Round Volden Fishbone Table with Matrix Leg It will be the perfect complement to restaurant rooms, adding harmony and style.
Given that we offer many finishing options, our table fits into any interiors. The white base and the bright top will be perfect for Scandinavian-style interiors. A table with a base in a universal black color will add chick and style to any room. Round Volden Fishbone Table with Matrix Leg will find its place in modern, rustic, industrial, but also traditional interiors.
The table dimensions
When choosing a table, in addition to design, its parameters are the key feature. We offer round tables with diameters from 100 to 150 cm. The height, however, is constant at 77 cm.