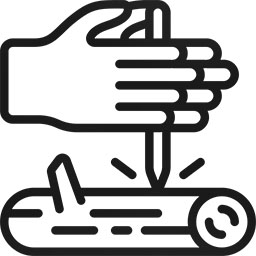 Handmade furniture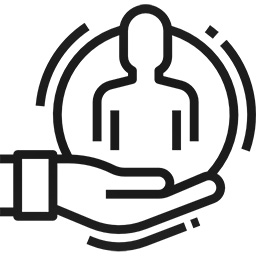 Manufactured for your your individual order
5000+ industrial tables made
Round Berg Oak Table with Matrix Leg
The table is the focal point of every room. It is important because it is there that we eat, talk, meet our loved ones, or resolve important issues at work.
Round Berg Oak Table with Matrix Leg is an extremely original product that will appeal to even the most demanding customers. It will especially appeal to people looking for raw, simple industrial solutions, living in lofts or modern apartments.
A durable oak table-top with a strong metal base are the hallmarks of our table. What does the top look like and what does the table base look like? Check it out!
The oak solid table-top
An elegant, stylish table-top is a functional element that serves also as a decoration. The surface of the table-top has beautiful rings and thanks to its round shape, the table can accommodate more people. The 4.5 cm thick table-top is made of solid oak wood so that it is durable and looks impeccable for a long time. To make it more resistant to mechanical damage, it was painted with a colorless mat by default. This emphasizes the natural appearance of oak wood and its characteristic grains. Our offer also includes the possibility of finishing the top with any color from the SOPUR catalog. As a result, you will choose the shade that suits your taste. As for the edges of the table-top, they can be finished at an angle of 45 degrees.
Metal Matrix Base
The table disposes of a strong metal matrix leg which is a fabulous support for heavy a table-top. This unconventional gorgeous shape catches the eye of every visitor. We use mat colorless or black mat varnish or any RAL color for finishing the table-top. Depending on what effect you want to achieve, choose one of the options. The colorless varnish will certainly bring out the natural rawness of the material from which the base was made. The black varnish, on the other hand, will be a great contrast to the bright top and will add elegance and style. In turn, any RAL color gives you many finishing options. Contact us to arrange the finishing of the base.
Rooms and interiors
This piece of furniture is available in many very interesting color variants that will successfully adapt to various arrangements. The Round Berg Oak Table with Matrix Leg table will work in a modern kitchen, an industrial bar, or a restaurant. With the base finished in white, it will be perfect for Scandinavian-style rooms.
When choosing a table, apart from the design, its size is also important. We offer you the option of choosing the diameter of the top in the range from 100 to 180 cm so that it fits perfectly into the room and accommodates the right number of people. The standard height of the table, 77 cm, will allow you to freely choose the chairs.