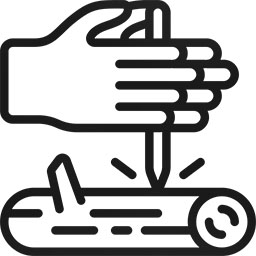 Handmade furniture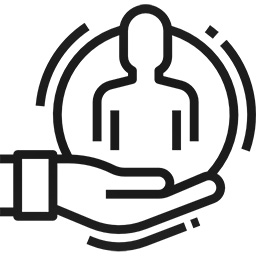 Manufactured for your your individual order
5000+ industrial tables made
Round Berg Oak Coffee Table with Matrix Leg
The living room is a room where we spend our free time almost every evening. Therefore, even a small coffee table will be useful, on which you can put a mug with tea, a glass of water, or a book you are currently reading. In addition, the coffee table will perfectly complement the living room visually, making spending time there much more pleasant.
One of such tables is an industrial Round Berg Oak Coffee Table with Matrix Leg. It is a combination of natural oak wood, placed on an elegant, metal matrix leg.
The solid oak table-top
A massive table-top made of solid oak wood is a guarantee of durability and comfort in use. The top is 4.5 cm thick. The exposed natural grains and knots, characteristic of oak wood, beautifully decorate the surfaces, making each table-top unique. Such decoration brings warmth and a homely atmosphere to any room. By default, it has been protected with a colorless mat varnish to serve for many years. However, there is an option available that allows you to cover the top with any color from the SOPUR catalog. Browse the catalog and choose the shade that suits you.
Metal Matrix Leg
The heavy table-top rests on massive, durable legs made of metal profiles with a cross-section of 5x5cm. The table base is secured with varnish. Depending on your preferences, the style of the room in which it will be located, and the effect you want to achieve – you can choose from three different options for finishing the matrix leg. If you like the natural metal color of the base, choose a matte clear varnish. Black legs will be a great contrast to a light table-top and will match any interior – are you interested? – choose the second option, which is matte black varnish. Red legs plus a bright table-top? Or maybe a combination of a white base with a bright top? Why not. Thanks to the last option, which allows you to choose any RAL color to finish this element, you can combine it with different color versions to get an original combination.
With what interiors this table will correspond with?
The coffee table is a kind of closure of the arrangement, therefore it should create a coherent whole with the selected space. Our Round Berg Oak Coffee Table with Matrix Leg will perfectly fit in the living room maintained in an industrial or modern arrangement. If you decide to cover the table-top with a darker shade of brown, the table will also fit into a rustic interior. Let's not forget about the white base and the bright top – features that distinguish the Scandinavian style.
Regarding the dimensions of that coffee table, its width and height depend on your needs. Decide on the size of the table and select its appropriate parameters from the range we propose.