Lieferzeit 5-9 Wochen
Unsere Produkte sind handgefertigt, daher beträgt die Lieferzeit 5-9 Wochen. Zur Sicherheit erfolgt die Lieferung mit unserem eigenen Spezialtransport, damit die Waren nicht beschädigt werden.

Auf Wunsch des Kunden ist es möglich, die Bestellung zu einem späteren Zeitpunkt zu liefern. Bitte geben Sie zu diesem Zweck bei der Bestellung im Kommentarfeld das richtige Datum an.
Czas dostawy 5-9 tygodni
Nasze produkty wykonywane są ręcznie, dlatego czas realizacji to 5-9 tygodni. Ze względów bezpieczeństwa dostarczamy własnym dedykowanym transportem tak aby nie uszkodzić towaru.

Na życzenie klienta istnieje możliwość dostarczenia zamówienia w późniejszym terminie. W tym celu prosimy o podanie prawidłowej daty podczas składania zamówienia w polu uwagi.
Leveranstid 5-9 veckor
Våra produkter tillverkas för hand, därför är leveranstiden 5-9 veckor. Av säkerhetsskäl levererar vi med egen dedikerad transport för att inte skada varorna.

På kundens begäran är det möjligt att leverera beställningen vid ett senare tillfälle. För detta ändamål, vänligen lägg till korrekt datum när du gör beställningen i kommentarsfältet.
Description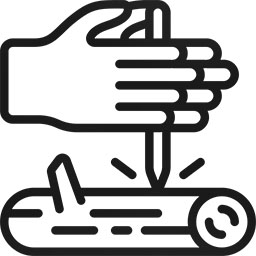 Handmade furniture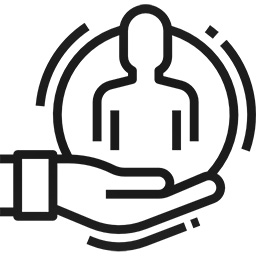 Manufactured for your your individual order
5000+ industrial tables made
Round Berg Oak Coffee Table with Quad Leg
Round coffee tables are practical furniture in every living room. Through its small dimensions, the coffee table will fit next to your favourite armchair, where it will become a perfect place to put a book or a cup of tea.
Round Berg Oak Coffee Table with Quad Leg is an excellent solution for small and spacious living room. A clear reference to the industrial style will allow you to enjoy the fashionable design for a long time and attract the eyes of your guests. It doesn't take up much space and is an invaluable helper around the living room.
Handmade Round Berg Coffee Table features oak solid table-top and metal Quad Leg.
What is the table-top characteristic?
An important element of each table is its top. It must be inviting with its appearance, and most importantly, it must be durable and resistant to any damage. This is what our table-top is like. A massive solid top made of the strong oak wood will ensure not only a warm atmosphere but also comfort in use. Its surface is decorated with beautiful natural grains and knots. This gorgeous 4.5 cm table-top has been varnished by default with a colorless top. Bearing in mind that each of us has different preferences – one likes a lighter table-top, the other one prefers darker shades – we offer a finish in any color from the SOPUR catalog.
What about the base of the table?
A sturdy base is an element without which we could not talk about a table. Round Berg Oak Coffee Table is characterized by original metal Quad Leg which is made of profiles with a cross-section of 4x2cm. It should be added that this massive base perfectly harmonizes with a heavy table-top and is solid support for it. We provide three variants for finishing the Quad legs. The first is a matt clear varnish that will emphasize the natural rawness of the metal base. The second one is matt black varnish, which is responsible for the additional elegance and versatility of the furniture. The third one is any RAL color, it allows you to freely choose any color of the base. Let your imagination run wild and create a unique color combination!
Which interior styles the table fit best?
The table is perfect for spacious living rooms in a modern, industrial style. The bright finish of the base will make the table perfect for a living room arranged in a Scandinavian style. In turn, a darker table-top will allow the table to match a rustic-style living room.
Our tables are available in many colors. It is up to you how your dream coffee table will be finished. In addition, we offer any size of furniture. Its width should be in the range of 30 to 80 cm, and its height from 30 cm to 60 cm.
Specification
Product information:
Table width: from 30 to 80 cm
Table height: from 30 to 60 cm
Table top thickness: 4,5 cm
Legs profiles: 4x2 cm
Materials: Type of wood: oak, Legs: metal
Table-top finish: colorless matt, any color from SOPUR catalog
Base finish: colorless matt varnish, black matt varnish, any RAL color
Category: living room
Related products