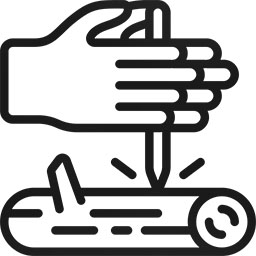 Handmade furniture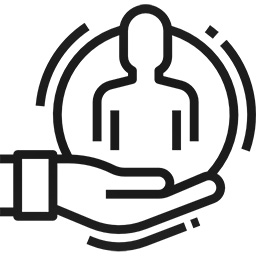 Manufactured for your your individual order
5000+ industrial tables made
Volden Fishbone Coffee Table with U Legs
Coffee tables often decorate our living rooms where we spend almost all of our time. We place vase of flowers and scented candles, or our favourite books on them. We drink coffee or tea with friends, eating delicious cakes at these tables. Therefore, it must be solid and durable.
Our hand-made loft Volden Fishbone Coffee Table with U Legs is the synonym of the highest quality materials, comfort, and, above all, convenience. Inspired by industrial style, this table features a parquet oak table-top with a metal U leg. It should be noted that the industrial style is characterized by subdued colors, unusual combinations, and raw materials – concrete, brick, wood, metal.
The parquet oak table-top
The oak table-top shows off the classic fishbone pattern being a beautiful decoration. Furthermore, it is also naturally decorated with wood grain and knots. It's chunky look (6 cm thick) with sharp edges make it a sturdy coffee table ideal for a spacious living room. The beautiful color of oak wood creates a cozy and friendly atmosphere inviting with its appearance for coffee and cake.
Table-tops are exposed to scratches, stains from food, or even ring from cups. The varnish protects against moisture, dirt, and high temperature. That is why the top of this coffee table has been secured with a colorless mat by default. However, if the colorless varnish does not suit your taste, browse the SOPUR color catalog and choose a shade that correspond with your tastes.
Metal U Leg
The U-shaped table base is designed to support very heavy table-tops. Meticulously made of metal profiles with a cross-section of 10×1 cm or 8×4 cm, they are an excellent strong table structure. Three different variants of base finishes are available: colorless mat varnish, black matt varnish, and any RAL color. The first variant will enhance the naturalness of the metal. The second option, concerning the black base will add elegance, while the choice of any RAL color will allow you to match the table to any interior.
Interiors
Through a wide range of colors, you can match the table to almost any interior. A table with a white base fits perfectly into living rooms arranged in the Scandinavian style. A beautiful dark brown table-top will be easily found in a rustic interior. By placing this table in a living room arranged in a modern or industrial style, we will achieve a wonderful and extraordinary effect.
We are open to the needs of each client. A wide range of colors is proof enough for this. But it is not everything. We would like to offer you any dimensions of the coffee table. Choose a suitable width, length, and height from the range provided by us.