Lieferzeit 5-9 Wochen
Unsere Produkte sind handgefertigt, daher beträgt die Lieferzeit 5-9 Wochen. Zur Sicherheit erfolgt die Lieferung mit unserem eigenen Spezialtransport, damit die Waren nicht beschädigt werden.

Auf Wunsch des Kunden ist es möglich, die Bestellung zu einem späteren Zeitpunkt zu liefern. Bitte geben Sie zu diesem Zweck bei der Bestellung im Kommentarfeld das richtige Datum an.
Czas dostawy 5-9 tygodni
Nasze produkty wykonywane są ręcznie, dlatego czas realizacji to 5-9 tygodni. Ze względów bezpieczeństwa dostarczamy własnym dedykowanym transportem tak aby nie uszkodzić towaru.

Na życzenie klienta istnieje możliwość dostarczenia zamówienia w późniejszym terminie. W tym celu prosimy o podanie prawidłowej daty podczas składania zamówienia w polu uwagi.
Leveranstid 5-9 veckor
Våra produkter tillverkas för hand, därför är leveranstiden 5-9 veckor. Av säkerhetsskäl levererar vi med egen dedikerad transport för att inte skada varorna.

På kundens begäran är det möjligt att leverera beställningen vid ett senare tillfälle. För detta ändamål, vänligen lägg till korrekt datum när du gör beställningen i kommentarsfältet.
Description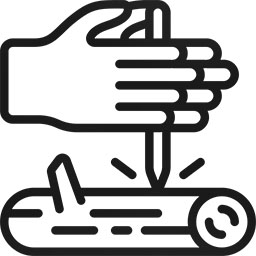 Handmade furniture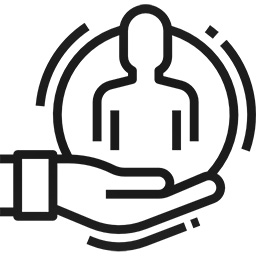 Manufactured for your your individual order
5000+ industrial tables made
Braddan chest of drawers
The industrial Braddan chest of drawers presented by us, in addition to high functionality, has a decorative application. It is a piece of furniture thanks to which we can easily store various types of items, e.g. documents, tableware, clothes, or even tools.
The most frequently chosen solution is an elegant combination of wood with steel elements. Wood in the form of oak or pine is naturally aged, so it fits perfectly into the presented style. The steel parts, on the other hand, provide incredible stability.
This is what the Braddan chest of drawers is like. What else is characteristic of the Bradden chest of drawers?
It is distinguished by a gorgeous, strong top 2.5 cm thick which is aged using natural methods. You can buy this chest of drawers with a pine or oak top.
Pine is a wood that is characterized by high density and strength. It is light in color and resistant to mechanical damage. It is much cheaper and ecological at the same time, has a positive effect on our health.
In turn, oak is a species of hard and heavy wood, appreciated primarily for resistance to abrasion and water. Wooden oak chests of drawers are a synonym of luxury and exclusivity. Oak may darken slightly over time, so you should take this into account when choosing a color.
By default, the top of the chest of drawers has been varnished with a colorless mat to make it more resistant to mechanical damage. However, if you prefer other shades, please see the SOPUR catalog.
The chest of drawers is characterized by three capacious steel drawers placed under the top and two open shelves. In consequence, our hand-made chest of drawers is distinguished by great functionality, but also aesthetic style.
As a manufacturer of industrial furniture, we have a wide range of steel structure finishes. If you are concerned about the severity of the steel material, select a colorless matte varnish. The last variant offers an unlimited choice of color, giving you great freedom. That is why you can match the chest of drawers to any style and interior, creating unique combinations.
Due to such a wide range of finishes, our chest of drawers will work in any interior. First of all, in an industrial, modern, and rustic room, but also rooms decorated in Scandinavian boho or classic styles.
Size plays an important role in the selection of furniture, in addition to its functionality, character, and design. For this reason, it is possible to adjust the width of the chest of drawers to your needs. Choose the correct size from 110 cm to 270 cm. Moreover, we offer three variants to choose the depth of the furniture, which is 30 cm, 40 cm, or 50 cm. The height of the Braddan chest of drawers is 90 cm.
Create a unique and dream chest of drawers with us!
Specification
Product information:
Style: industrial
Drawers included: yes, 2 to 5 - depending on size
Material details: oak or pine boards, steel
Width: from 110 cm to 270 cm
Depth: 30 cm, 40 cm, or 50 cm
Height: 90 cm
Top thickness: 2,5 cm
Finishing the top: colorless matt varnish, any color from SOPUR calalog
Finishing the steel structure: colorless matt varnish, black matt varnish, any RAL color
Related products