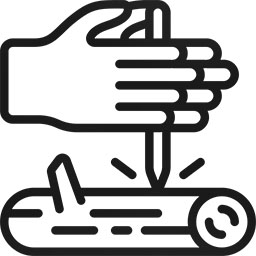 Handmade furniture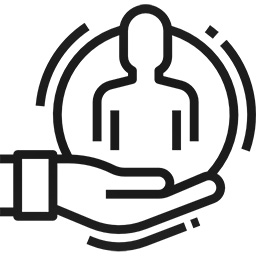 Manufactured for your your individual order
5000+ industrial tables made
Cronk TV stand
The industrial TV stand is a must-have in a modern interior. A modern Cronk TV stand fulfills its basic function less and less today because more and more often we hang the TV on the wall. The minimalist TV stand with a simple shape can be placed under the TV, as well as in another place in the living room or the bedroom.
Solid, designed, and handmade, it is distinguished by style and quality.
The Cronk TV stand is also characterised by a design refined in every detail, perfect proportions, and the highest quality of workmanship. Thanks to 6 drawers and a spacious shelf, the furniture is extremely ergonomic and useful. The steel structure will ensure the stability of the furniture, and the durable 4 cm top, made of solid oak, will add luxury and bring a lot of warmth to the room. The beautiful grains decorating the surface of the top make each of our chests of drawers different and unique.
Finishes of the Cronk TV stand
Therefore, to make the top of the Cronk TV stand resistant to mechanical damage, it is covered with a colorless matte varnish by default. However, if you prefer darker shades or shades of green, brown, or beige, see the colors from the SOPUR catalog. However, when it comes to the other elements of the TV stand, we offer three options. The first option includes covering the steel structure with a colorless matte varnish, which perfectly reflects the raw material and fits in with modern and industrial interiors. The second option is a classic itself. Covered with the matt black varnish steel elements of the chest of drawers will contrast brightly with the wooden top, bringing elegance to the room. The last option allows you to freely choose the color – gray, white, blue, red, and many more. Hence you can order a chest of drawers in any RAL color. Thanks to this variant, you can easily match our TV stand to any interior design.
What is your concept for finishing the Cronk TV stand? Choose and let us know!
Contact us and tell us how you imagine your TV stand, and we will prepare an offer especially for you. We will cover the piece of furniture with varnish in the color of your choice.
Dimensions
We are a furniture manufacturer that combines modernity with industrial style. We are open to the needs of our clients. We know that each of us has different tastes, which is why our offer includes a wide selection of drawer finishes. When we consider buying a piece of furniture, it must have the right dimensions. You can choose the width of the chest of drawers in the range from 120 to 300 cm. The height of the furniture is 70 cm and its depth is 40 cm.