Lieferzeit 5-9 Wochen
Unsere Produkte sind handgefertigt, daher beträgt die Lieferzeit 5-9 Wochen. Zur Sicherheit erfolgt die Lieferung mit unserem eigenen Spezialtransport, damit die Waren nicht beschädigt werden.

Auf Wunsch des Kunden ist es möglich, die Bestellung zu einem späteren Zeitpunkt zu liefern. Bitte geben Sie zu diesem Zweck bei der Bestellung im Kommentarfeld das richtige Datum an.
Czas dostawy 5-9 tygodni
Nasze produkty wykonywane są ręcznie, dlatego czas realizacji to 5-9 tygodni. Ze względów bezpieczeństwa dostarczamy własnym dedykowanym transportem tak aby nie uszkodzić towaru.

Na życzenie klienta istnieje możliwość dostarczenia zamówienia w późniejszym terminie. W tym celu prosimy o podanie prawidłowej daty podczas składania zamówienia w polu uwagi.
Leveranstid 5-9 veckor
Våra produkter tillverkas för hand, därför är leveranstiden 5-9 veckor. Av säkerhetsskäl levererar vi med egen dedikerad transport för att inte skada varorna.

På kundens begäran är det möjligt att leverera beställningen vid ett senare tillfälle. För detta ändamål, vänligen lägg till korrekt datum när du gör beställningen i kommentarsfältet.
Description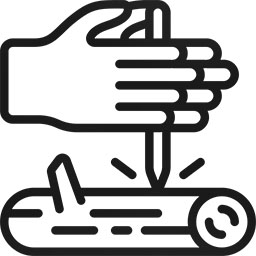 Handmade furniture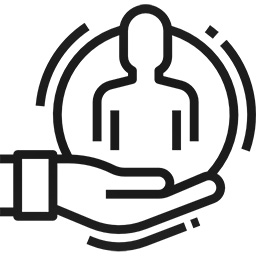 Manufactured for your your individual order
5000+ industrial tables made
Cooil TV stand
A home is a place where you can relax. A documentary film, the latest episode of your favourite Netflix series, pad and console? If you cannot imagine a home without a screen, arrange it in such a way that using it will be a pleasure. We combine industrial style with the original design therefore our furniture is practical and unique.
Crafted for living rooms, this genuinely hand-made loft modern Cooil TV stand is inspired by industrial style furniture. It is a combination of wood with a steel frame.
We used the highest quality oak wood for the production of the top. Oak is a noble type of wood. Its supporters appreciate it for its durability, beautiful grain, deep color, and resistance to mechanical damage. It is a 4 cm thick solid top. With 2 roomy drawers and 1 spacious open shelf, the industrial style TV stand provides flexible storage options for everything from stereos to flat-screen TVs. The drawers are studded with metal handles. It is possible to configure the drawers, which can be on the right or the left, depending on the customer's preferences. The modern TV stand stands off the floor on beautiful steel legs. The steel structure is responsible for the stability of the furniture.
Possibility of finishing the top and steel construction
Properly cared-for furniture can serve several generations. For this reason, our furniture is protected with varnish. The oak top has been secured with a colorless matt by default. However, it is also possible to order a Cooil TV stand with a top covered with any color from the SOPUR catalog. When it comes to the frame of the TV stand, we offer more variants of the finish. Three distinct possibilities will allow you to match this furniture to any interior. If you choose a colorless matt varnish, the legs will get a raw steel look which is undoubtedly a characteristic feature of the industrial style. On the other hand, matt black legs blend in with any interior, filling it with elegance and style. The last available variant gives you the greatest freedom, because it gives you the possibility to cover the frame with any color from the RAL palettes. For example, you can cover the legs with white varnish, thanks to which the TV stand can be placed in a living room arranged in a boho, rustic or Scandinavian style.
The dimensions of the TV stand
Our furniture is handmade with attention to every detail. The height of the TV stand is 50 cm, while its width you can adjust yourself, choosing from 120 cm to 300 cm. It is a great convenience because the piece of furniture can adapt to the size of any room. The depth of the TV stand total 40 cm.
Specification
Product information:
Style: industrial
Drawers included: yes, 2
Material details: solid oak wood, steel
Width: from 120 cm to 300 cm
Depth: 40 cm
Height: 50 cm
Top thickness: 4 cm
Finishing the top: colorless matt varnish, any color from SOPUR calalog
Finishing the steel structure: colorless matt varnish, black matt varnish, any RAL color
Related products