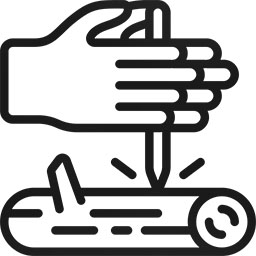 Handmade furniture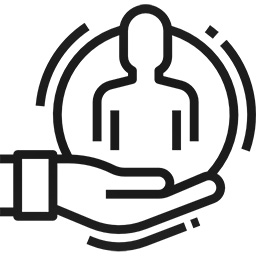 Manufactured for your your individual order
5000+ industrial tables made
Crosby TV stand
Are you looking for modern and exclusive elements of equipment for your interior, which are characterized not only by high quality but also by functionality? You've come to the right address. In our store, you will find, among other things, TV furniture that will surely attract your attention. The TV stand is perfect for the living room, although it can also be used in the bedroom. In the case of kitchens connected to the living room, it can be an element connecting the seating area with a place for culinary experiments.
Crosby TV stand perfectly fits the current trends in the interior design industry, thanks to the combination of natural wood with cold, raw accessories. The solid oak top is 4 cm thick. Oak wood is the most frequently chosen material for the production of countertops because it is durable, strong, and resistant to damage. Additionally, it has a beautiful color and charming graining. The top has been varnished and protected by default with a colorless mat. You can order a chest of drawers with a top covered with any color from the SOPUR catalog. As a result, the wood is perfectly protected against the adverse effects of external factors.
Equipped with four roomy drawers, the Crosby TV stand is a beautiful complement to the living room. There are 2 drawers on the right and the left side of the chest of drawers, and between them, there is a spacious open shelf.
Crosby TV stand features strong steel construction which determines the stability of the furniture. The furniture combines classic wood with a modern color scheme of varnished frames in a designer way. We offer three different types of finishes to protect the steel material from corrosion and damage.
Steel construction finishes
Colorless mat varnish. The combination of the warmth of wood with the natural raw beauty of steel allows you to create a unique, slightly industrial atmosphere in the living room.
Black matt varnish. The black color is synonymous with refined elegance and style. This is the effect you will get when you decide to finish the chest of drawers legs with this color. What's more, black goes with everything and contrasts well with the wooden top.
Any RAL color. This variant gives you many finishing options. By choosing the white color, you will match the piece of furniture to living rooms decorated in a rustic or Scandinavian boho style. It also allows this element to be finished in bolder colors.
If you like our hand-made chest of drawers and you are concerned that it will not fit in your living room, we will dispel your concerns. The width of the chest of drawers can be adapted to your living room, it must be in the range from 120 to 300 cm.
Simple forms and universal design of Crosby TV stand furniture will allow for a unique arrangement of rooms in a loft, industrial, modern and classic style.