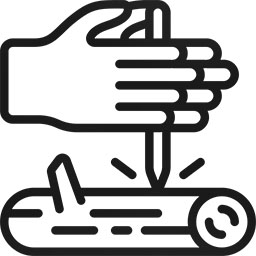 Handmade furniture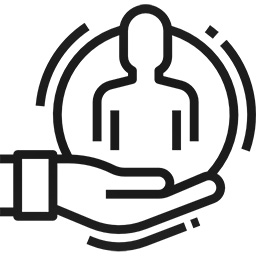 Manufactured for your your individual order
5000+ industrial tables made
Sende Industrial Loft Mirror
Can you imagine an apartment without a mirror? Mirrors are not only practical – thanks to them you can check your appearance before leaving the house – but also have a decorative function. Wall mirrors optically enlarge rooms, widening narrow corridors. Thanks to this, we have the impression of spaciousness. The mirror is the perfect solution if you want to visually enlarge the space in the apartment and give it lightness. We would like to present you with a stunning and universal Sende Mirror that captivates with its simplicity.
Finishes of the frame
Made from a steel flat bar with a 6×1 profile, this outstanding Sende Mirror adds a bright touch to any wall. Due to its minimalism, it will not overwhelm any room. There are three different ways in which the frame of this mirror may be varnished. The frame can remain in its natural, raw steel color because our offer includes the possibility of covering it with a colorless matt varnish. If you need a universal, elegant mirror, select a matte black finish for the frame. Black is always a fashionable color, dynamic, overwhelming, sophisticated, mysterious, elegant that can be easily matched with other shades. The last option will let you let your imagination run wild because we suggest covering the frame with any RAL color. With a painted white finish, this large rectangular mirror has a lovely design and can lean or hang on your wall for a clean, modern look.
The mirror will look great in a hall, living room, or a spacious bedroom. Classic never goes out of style, which is why rectangular mirrors are always an excellent choice. They fit both retro-style interiors and modern, industrial, as well as Scandinavian arrangements. After all, a rectangular mirror is not only a practical piece of equipment but also an attractive decoration that visually enlarges the space and adds elegance. Classic rectangular mirrors have a simple form, but this does not mean that they are boring or banal. Their beauty lies in the minimalist design that does not need any additional decorations. The universal shape of the mirror allows you to hang it both vertically and horizontally, which is an additional advantage because you can adjust the mounting method to individual needs or design requirements of the bathroom.
As for the dimensions of the mirror, we will adapt it to your requirements. The mirror does not have a fixed size, so each customer can freely adjust it to the size of the room. Select a suitable length from 50 cm to 150 cm, and a width from 50 to 240 cm.