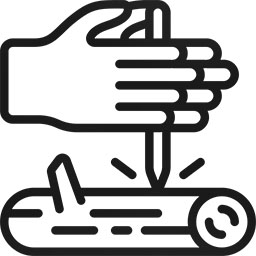 Handmade furniture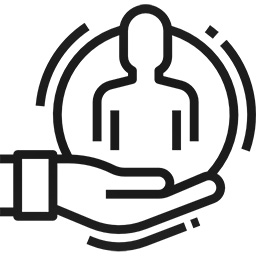 Manufactured for your your individual order
5000+ industrial tables made
Round Volden Fishbone Table with Metal Band with Tube Leg
What does the table provide for us? The question is trivial – this piece of furniture enables us to arrange food, plates, cutlery, and other things on it, including decorative. However, in the context of the table's function, we usually think of its top. It is worth noting that the stability of the product is provided by its basis. Therefore, for the table to fulfill its key function, it must be made of matching elements – the top and legs.
We put our hearts and our souls into our handmade furniture to ensure the high quality of the product. Our tables are characterized by a combination of wood and metal which is an important feature of the industrial style.
The first element – parquet oak table-top
The original top of the Round Volden Fishbone Table with Metal Band with Tube Leg is made of durable oak wood. There is a reason why we chose this type of wood. For centuries, oak wood has been equated with durability, luxury, and nobility. The unique look of the top is due to the classic herringbone pattern that gives a sense of extravagance and elegance. Around the top, there is a band made of metal, 4 cm high. Finished with any RAL color, it will serve as a perfect decoration. In addition, there are two other variants: matt clear varnish and matt black varnish. The band protects the edges of the table-top well, but to make its surface durable, it has been varnished with a colorless mat by default. However, if you prefer darker or lighter shades, see the SOPUR catalog. There you will surely find the perfect worktop finish.
The second element – Metal Tube Leg
The table legs made of metal should, above all, be stable. This is the base of our table. Its shape means that it will not be an obstacle for people sitting at the table. The tube Leg has been made of a metal tube with a diameter of 10 cm. As for the possibility of finishing the base, they are the same as for the band, i.e. colorless matt varnish, black matt varnish, any RAL color.
In which interiors will the loft Round Volden Fishbone Table with Metal Band with Tube Leg look best?
As the name suggests, the loft table is a response to the needs of an industrial style. Its natural place will therefore be cold, austere loft-style interiors. The wide range of finishes and color versions means that you can also use them in modern, Scandinavian, boho, and even traditional interiors.
As regards the size of the table, we suggest the diameter of the table-top within the following range from 100 cm to 150 cm. With this, you can easily adjust it to the size of your kitchen, living room, or restaurant room.