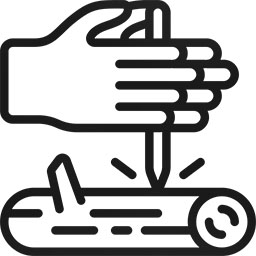 Handmade furniture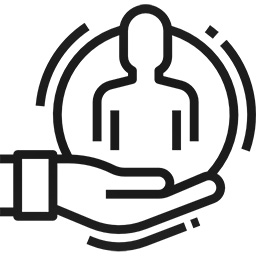 Manufactured for your your individual order
5000+ industrial tables made
Olden Round Oak Table
Round tables are undoubtedly universal pieces of furniture for the living room or kitchen and dining room, which will be used in homes or apartments, but also offices, restaurants, and wherever they will be used not only for a shared meal but also for direct conversation.
Hand-made Olden Round Oak Table is synonymous with elegance, simplicity, minimalism, but also solidity, comfort, and functionality. We create industrial-style tables, in which the new is combined with the old – metal, stable bases paired with natural high-quality wood.
The oak solid table-top
The 2.5 cm thick table top is made of carefully selected solid oak wood, which is hard and durable, and at the same time has a beautiful grain and deep color. The weight and resistance to deformation also speak in favor of oak wood. Oak wood skillfully combines elegance with coziness. The oak table top can bear a large number of materials. The subdued color of the table top makes the Olden Round Oak Table a harmonious whole with its surroundings. We provide full protection of the table top, which is why it has been varnished with a colorless mat, which further emphasizes its natural, unique form.
Hairpin Metal Legs
The charming round table top is supported by three minimalistic and strong hairpin legs. The base is made of a 1.6 cm thick metal bar. Their metal structure guarantees stability, but also the original look of the table. Their delicate appearance means a cozy and friendly atmosphere inside the room. Additionally, in our offer, you will find three different ways of finishing this element. The first one involves covering the base with a colorless matt varnish. Through the second option, the legs of this table will be covered with an elegant and universal black matte varnish. The last variant allows you to finish the legs with any RAL color. Let us know which variant meets your expectations.
Rooms and interiors ideal for Olden Round Oak Table
The table will be perfect for a spacious living room, small dining room, or kitchen. It will beautifully complement the interior of the restaurant room, where guests will enjoy delicious dishes. A waiting room or office will gain home warmth by dint of this furniture. Interiors in industrial, modern, Scandinavian arrangements will look great with this loft table.
We focus on quality and customer needs. The size of the table is an important parameter, it determines how many guests it can accommodate. It is also important due to the size of the room. The diameter of round tables we offer ranges from100 cm to 180 cm. The standard height will allow you to choose the right chairs so that you can sit comfortably at the table.