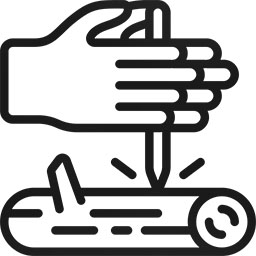 Handmade furniture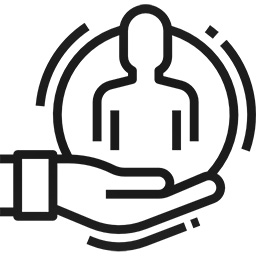 Manufactured for your your individual order
5000+ industrial tables made
Round Volden Fishbone Table with Metal Band with Matrix Leg
Round tables are undoubtedly universal pieces of furniture that can be used in houses or apartments, but also offices, restaurants, and wherever they will be used not only for a shared meal but also for direct conversation. Apart from the fact that round tables look extremely attractive, they also provide space when eating together.
Modern and presentable Round Volden Fishbone Table with Metal Band is on a solid metal base. It is perfect for loft and industrial arrangements, as well as for the classic style. Its elegant design will give the interior additional decorations, and it will present perfectly in the center of any room.
Oak fishbone table-top
The table-top is made of high-quality oak wood with a thickness of 3.5 cm so that it will be used for a long time. The original fishbone pattern makes a nice addition to the whole construction. A further decoration but also a kind of protection is a band around the top. The frame made of metal will protect the edges of the table-top against possible damage. The clear matt varnish will emphasize the natural look of the metal. In turn, the black mat will add elegance and style. The possibility of covering the band with any RAL color will allow you to let your imagination run wild to create an original color combination. In order for the top to retain its durability for a longer period, it has been varnished with a black mat by default. At the customer's request, the table-top can be covered with any color from the SOPUR catalog.
Metal Matrix Legs
The base of this table is matrix legs. Skillfully balanced legs made of metal ensure the stability of the finished table with a wooden top. The original shape will attract the attention of many visitors. The variants of the table base finish are the same as for the band. You decide how it will be finished: colorless matt varnish, matt black, or any RAL color. Each of these options will allow you to create a unique table tailored to your needs.
Interiors
Our high-quality Round Volden Fishbone Table with Matrix Legs is perfect for indoor use in any dining room, kitchen, or restaurant environment. This table will look great against the brick or concrete walls as well as those painted with light paint. Therefore, it fits perfectly into the loft, industrial-style interiors. It will beautifully complement interiors in a modern and Scandinavian style.
As it can be seen we provide you with a wide selection of finishes. Depending on the size of the table you need, we will adjust the diameter of the table-top within the range from 100 cm to 150 cm. With a height of 77, you can easily adjust the chairs to the table.