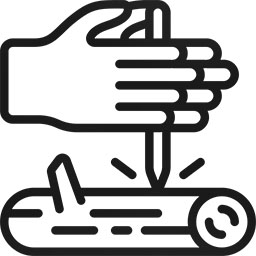 Handmade furniture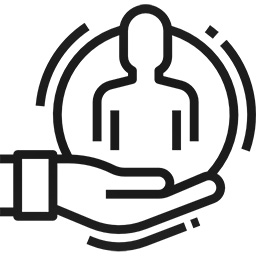 Manufactured for your your individual order
5000+ industrial tables made
Malvik Fishbone Table with Metal Band with Round Legs
The table is the heart of every home. At it, you eat, talk, ask everyday questions: "How are you feeling?" "How was your day?" "What were you doing?". It is at the table that the whole family meets, that you receive visitors, that you will probably make a very important decision. The beautiful appearance and ideal proportions as well as the functionality of the table can make the heart of the house beat joyfully and steadily.
With an elegant charm and air of sophistication, Malvik Fishbone Table with Metal Band with Round Legs table will meet the expectations of the most demanding customers. This handmade table cut from a thick oak wood sits atop a sleek, steel base to create a fusion of natural and industrial elements.
Thick oak parquet table-top with metal band
Our rectangular table-tops are characterized by a fishbone pattern which itself is a decoration of the table. Customers have two variants to choose from, i.e. the Herringbone or Hungarian pattern. The Herringbone pattern is characterized by a specific arrangement of rectangular wooden blocks. The shorter edge of the wooden block adjoins the longer edge of the other bloc, forming a fishbone pattern. Hungarian, on the other hand, is a pattern where the shorter edges of two wooden blocks stick together to also form a fishbone shape. For the table-top to be durable, it must be properly secured. By default, it is varnished with a colorless matt, but the customer can choose any color from the SOPUR catalog. Additionally, there is a 6×6 cm angle frame around the top protecting its edges. We offer you three options to finish this band. The metal frame of the angle can be covered with a colorless matte varnish. By choosing black matte varnish, we will create an elegant contrast with the light oak top. Do you have a vivid imagination and you like to experiment? If you want to finish the band, for example, yellow, beige, brown, or any other color from the RAL palette – there is nothing to prevent to do this.
Round Legs
Despite the minimalist and simple shape, round metal legs create a stable support for a massive table-top. The legs are made of metal profiles with a diameter of 5 cm. What is more, the table base has the same finishing options as a metal band. You have the option of combining with different color variants or choose the same shade of legs and band.
Modern rustic industrial interiors will look amazing with the Malvik Fishbone Table with Metal Band with Round Legs.
The table must have the appropriate dimensions and size to suit the number of people who will use it. Therefore, the width and the length of the table can be chosen by the customer from the range we have designated.