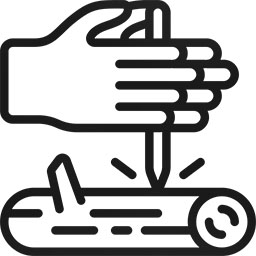 Handmade furniture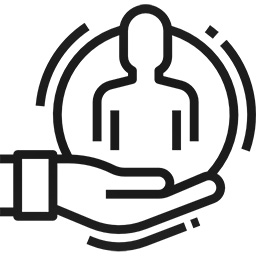 Manufactured for your your individual order
5000+ industrial tables made
Malvik Fishbone Table with Metal Band with Matrix Leg
We produce our loft and industrial tables with passion and from well-selected, durable materials. Natural wood and a metal base are a combination that guarantees high quality and an elegant complement to any room.
The table is the basis of every home and the main center of family meetings. Hence, the Malvik Fishbone Table with Metal Band with Matrix Leg is a perfect table for any dining room or living room.
Parquet oak table-top with metal band
Wooden table-tops in the kitchen are gaining more and more popularity. Made of hard, durable, and at the same time characterized by beautiful grain and deep color of oak wood, the table-top will warm up many kitchens or living rooms. What's more, a metal frame made of a 6×6 cm profile has been mounted around the entire table-top, which perfectly protects its edges against mechanical damage. The metal frame contrasts beautifully with the bright top. You have three options for finishing the band, i.e. matt colorless varnish, matt black varnish, or any RAL color.
It would seem that wood does not like an aggressive environment. Our offer includes two designs that can be used to finish the top. The first is a Herringbone pattern in which individual boards interlock to form a right angle. In the second case, Hungarian, the short sides of the boards adjacent to each other to form a right angle. Choose the one that suits your preferences.
A properly cherished wooden top will be admired for many years. Therefore, it was varnished / protected with a colorless mat by default. However, there is a possibility to order the table with a table-top in any color from the SOPUR catalog.
Matrix Legs
There would be no table without legs. Currently, designers can surprise us with an original design of this element. Legs decide about the stability of the entire structure. Malvik Fishbone Table with Metal Band is characterized by matrix legs of two dimensions 8x4cm or 10x10cm. This stable base will support the massive oak table-top.
The legs, like the band, can be finished in three ways. The matt clear varnish will emphasize the naturalness of the metal. Matt black lacquer will add elegance to the entire structure. On the other hand, a wide range of RAL colors allows you to match any color to finish the band.
Malvik Fishbone Table with Metal Band with Matrix Leg will complete any modern, industrial or rustic interiors. If you choose a white base and a white band, the table will fit into a Scandinavian interior.
The table dimensions are not limited.
You can adjust the length and width of the table to your needs. However, it must be within the range given below. The height of this handmade rectangular table is 77 cm.