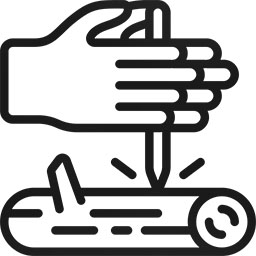 Handmade furniture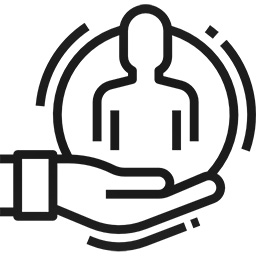 Manufactured for your your individual order
5000+ industrial tables made
Dining Fortun Fishbone Table with Matrix Leg
Are you a keen enthusiast of industrial style? Do you like minimalism, simplicity, space, and original combinations of new and old elements? And are you looking for a table that will complement your dining or living room and that will meet all of your expectations? Industrial Fortun Fishbone Table with Matrix Leg will be a very good solution. Let's check then what it has to offer.
Massive oak table top
The modern, and at the same time elegant and simple form of the table gives the interior a unique character. Additionally, its thickness of 6 cm or 8 cm makes the table look more massive. The parquet oak table top has visible beautiful grains that reflect the natural look of this type of wood. Besides, the top is characterized by a fishbone pattern. There are two kinds of patterns to choose from Herringbone or Hungarian. When it comes to the first one, the board interlock, while in the second one they stick to each other. The top of the furniture may be finished with a colorless matt varnish which will perfectly emphasize its naturalness and unique pattern. The SOPUR catalog offers many different colors. Choose one for the original table top finish and much the table to your interior. Wooden furniture is extremely durable and will last for decades.
Stable metal matrix legs
The solidly constructed matrix legs determine the stability of the entire structure and its durability. A strong base is the priority of any industrial table. Furthermore, the 8x4cm or 10x10cm are located in the center of the table top that is why more chairs can fit around the table. Concerning the finishing legs, you have full freedom to choose from. The legs can be covered with colorless matt varnish, you can also pick a universal elegant black matt color. A wide range of RAL colors will allow you to choose something perfect for you. Because of those possibilities, you can adjust the table to the interior you have arranged.
Interiors where our industrial table will look perfect
The combination of the wood top with massive legs gives the table a raw character. The Fortun Fishbone Table with Matrix Leg can be integrated into the dining room or living room decorated with brick, wood, or metal. It will look great in a minimalist and warm rustic interior. It will equally well fill rooms in modern, Scandinavian, loft, and industrial styles.
When considering buying the table, the dimensions are a crucial matter. The high of our tables is within the standard range and is 77 cm. As for the length and width, we give you the option to choose a size within the range given below.