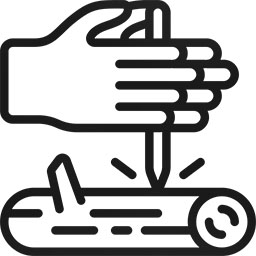 Handmade furniture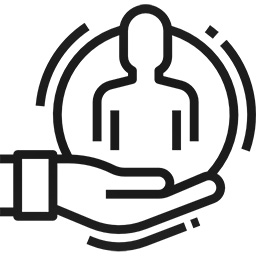 Manufactured for your your individual order
5000+ industrial tables made
Calby Industrial Loft Mirror
Mirrors are original equipment for any interior. It should also be remembered that mirrors visually enlarge the space and can play a decorative role, which is why they are a good solution in a small living room or bedroom. Long and narrow mirrors are most often used in hallways.
The industrial style was created in the mid-twentieth century and continues to this day, becoming more and more popular. On the wave of this fashion, even small and low flats in blocks of flats are arranged in such a way that they evoke associations with post-factory halls. Walls are finished with brick cladding or concrete, and installation pipes are often exposed. Both mirrors and other equipment are made of cold materials, such as black lacquered steel. Industrial mirrors with simple forms, thin frames or without a frame, with a slightly austere appearance, perfectly fit into this raw style.
Calby is a timeless, beautiful mirror. This model will never go out of style. Due to its simplicity, it works well in many arrangements. The thick, gentle frame perfectly exposes the charm of beautifully arranged rooms.
This is a modern mirror in a black frame with a neutral look. An excellent choice for people who value simplicity in interiors. It will perfectly fit into the sparse character of a living room, bedroom, or hall, arranged in a Scandinavian, modern, or industrial style.
Finishes of the frame
The mirror frame is made of an angle bar with a profile of 6×2 cm. We offer three solutions that will make it easier for you to match our mirror to the interior design. The colorless matt varnish will emphasize the raw nature of the steel and will make the mirror suitable for interiors decorated in a cool style, i.e. industrial and modern. Black is always associated with elegance which is why the frame is covered with a black matte varnish to emphasize the character of the interior. the black frame harmonizes wonderfully with white or other bright colors as a contrast to them. However, it will also look good in a Scandinavian-style interior. The last option of covering the mirror frame allows total freedom in choosing the color. This option will appeal especially to those who like to experiment with colors. the unlimited choice of colors gives us freedom in creating the mirror of our dreams. So many color options allow the mirror to be matched to the arrangement of any interior.
Calby Mirror can be easily adapted to any interior design style, due to its neutrality and timeless design.