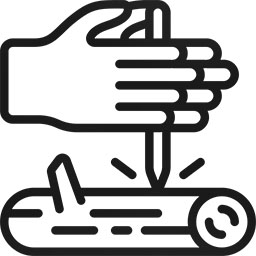 Handmade furniture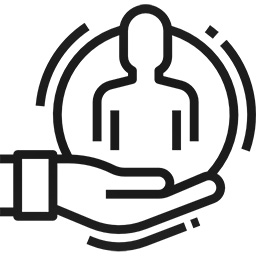 Manufactured for your your individual order
5000+ industrial tables made
Black Olden Round Oak Table
Table – the most necessary piece of furniture, without which we cannot imagine our lives. A meal together, family meetings, dates, business meetings, work – all this usually takes place at the table. It is easier to make contacts at the round table and there is no fear that someone will have to sit on the corner.
Anyone looking for a unique table for a restaurant or office should take a look at this model. This wonderful Black Olden Round Oak Table combines simplicity and style. The elegant round black top and the delicate base add charm to the whole structure.
Black oak table-top
The top of this table is characterized by a high-quality oak top 2.5 cm thick. Durable, heavy, and hard oak wood is the perfect material for a table-top. As this table-top does not have sharp corners, it brings harmony and delicacy to the room in which it is located. We finished the table-top with black matte varnish. The table will perfectly contrast with bright rooms, and thanks to the universal color of the table-top, it will match almost any interior.
Hairpin Metal Legs
Solid delicate hairpin legs are the base of this round table. Three legs made of a 1.6 cm thick metal rod support the heavy oak top. What is more, the thin, discreet legs of the table will not disturb the guests sitting at it.
Our offer includes three variants of finishing this beautiful base. Depending on your preferences, we can cover the legs:
a colorless matt varnish that will emphasize the severity and nobility of the metal, black matt varnish, which will be beautifully combined with the black top, creating a homogenous appearance, any RAL color, thanks to which you will create the color composition you dream about.
Black Olden Round Oak Table perfect for…
This table makes a perfect choice for spacious and compact spaces. It will work well in restaurant rooms, where guests will be able to eat a delicious dinner and drink coffee or tea. It will also be perfect in offices, where employees will be dealing with many important matters. It will fit perfectly into industrial, Scandinavian, and, above all, modern interiors.
Our handmade table is a guarantee of comfort, stability, and functionality. Its minimalist design will delight anyone passionate about simplicity. The elegance of Black Olden Round Oak Table speaks of the precise and careful workmanship and the high-quality materials from which it is made.
The size of the table is extremely sufficient. It is known that a smaller table can accommodate fewer people, and a larger one can accommodate more. That is why the diameter of our round tables is not constant. We offer a table-top size ranging from 100 to 180 cm. Thus, the table can be easily adapted to the size of the room.