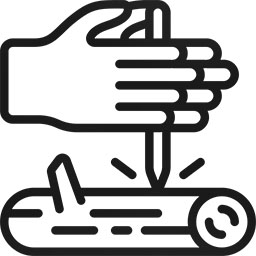 Handmade furniture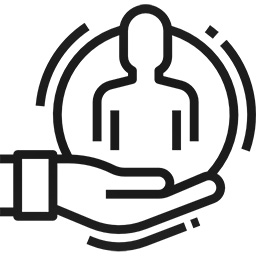 Manufactured for your your individual order
5000+ industrial tables made
Black Olden Round Oak Coffee Table
Round coffee table is extremely versatile and elegant piece of furniture, which is an interesting decoration of a room both at home and in the office. It is very popular and takes various forms, giving the interior a unique style and atmosphere.
Before you decide to buy a round table, you should think about choosing its size, color, and style, so that the table on the one hand does not overwhelm the arrangement, and on the other, it is visible against the background of other living room furniture. The material from which the coffee table is made is also of great importance. We can often find a combination of several different raw materials. The most popular is wood combined with glass, metal, or even plastic.
We offer an industrial Black Olden Round Oak Coffee Table for sale. This table is elegant, modern, and functional – a perfect proposition for customers looking for ergonomic solutions.
Black solid oak table-top
With an open design and simple aesthetic, this industrial coffee table features a sleek, round tabletop that offers the perfect perching spot for your succulent plants, favourite book, coffee cups, or family photos. The table has a 2.5 cm top made of solid oak wood. Strong and durable oak wood is the perfect material for any table-top. Its functionality means that it can hold more than one coffee and more than one plate with a delicious traditional cake. It is distinguished by an extraordinary surface finish because it has been protected with black matt varnish.
Small metal olden leg
Minimalistic but solid legs are the basis of this industrial table. Being a manufacturer open to the needs of each client, we offer many options for finishing the base. Each of these variants offers you an original complement to the entire table design. If you want to obtain a natural look of the base and emphasize the color of the metal, we offer a colorless matte varnish. The elegant and homogeneous connection with the table-top will provide the finish of legs with matt black varnish. The last solution is the most flexible as it allows you to finish the base with any RAL color.
What interiors does Black Olden Round Oak Coffee Table fit?
An ideal pick for your industrial-style decor, the Black Olden Round Oak Coffee Table rounds off your living room arrangement in style. It brings an urban and industrial update to your space. Besides, with a black top, the table will fit into rooms arranged in a modern style. If you want to match the table to the Scandinavian style, choose a light finish on the base.
As regards the dimensions we have created a range of width and height of the furniture so that each client can adjust the size of the table to the needs.